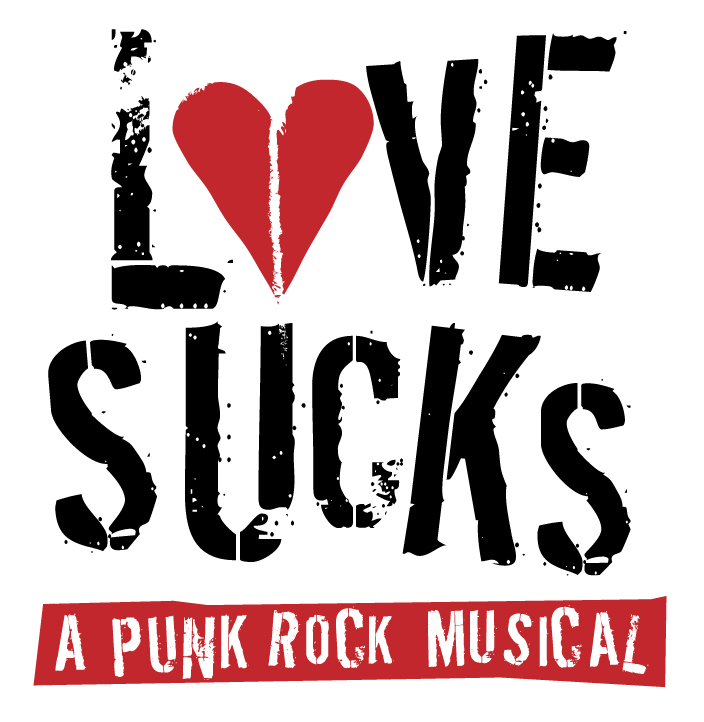 Story by Stephen O'Rourke
Music by Brandon Patton
Lyrics by Stephen O'Rourke and Brandon Patton
Directed by Andrew Goldberg
Honorable Mention for Best New Musical at NYMF 2007

"Never mind the bollocks, here's Love Sucks!
Stephen O'Rourke's book sparkles with gritty comedy and well-observed characters, and Brandon Patton's music is punk as fuck...go, go, go; but leave the fuddy-duddies at home- this show is best when played loud."
- Duncan Pflaster, Broadway World

"It's loud, it's fast, it's tongue-in-cheek, and it's a hell of a lot of fun... Creators Stephen O'Rourke and Brandon Patton have a firecracker on their hands here; this is a show that can appeal equally to musical theatre aficionados and people who hate show tunes... Love Sucks is a blast, and the show deserves a bright future beyond NYMF."
- Emily Otto, NYtheater

"Succeeds marvelously."
- Stuart Rakley, Theatermania

"Some of the most uniquely awesome voices I've heard in a musical in ages... the inevitable question that hovers around NYMF shows is "will it transfer?" I think this one actually could have a shot."
- Moxiethemaven

"This is a brash, thrilling new musical that deserves an open-ended run downtown with wild, adoring crowds...
Producers, if you're looking for an alternative to yet another over-exposed theatrical chestnut, consider paying to remount this show in a gritty, below 14th Street venue. Love Sucks rocks."
- Lauren Snyder, OffOffOnline
For more information, email
lovesucks at brandonpatton.com
Click here to hear song demos