I recently met this grizzled, obnoxious, pessimistic ex-music industry guy [who I will leave unnamed] and he told me that I would never be able to achieve any success with my music unless I had some enormous publicity machine helping me.
He offended me. And, he's wrong. Help me prove it.
My new album, Underhill Downs, is now available to the world, and there is no enormous publicity machine here in my apartment. This album is my masterpiece. The budget spun out of control, I got 21 other brilliant people to contribute, and I went whole hog on the arrangements, adding strings, drum machines, keyboards, trumpet, vibraphone, hand percussion, piano, zither, melodica, and on one song, farm implements. I wanted the music to be eclectic, with an indie rock influence but without really belonging in a specific genre. I wanted the songs to avoid cliche and have the immediacy of personal material. This album is a sonic and emotional adventure.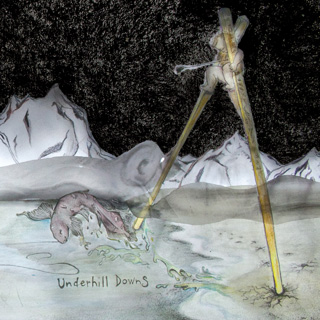 "Overabundantly gifted with pop songcrafting gifts...
a young Todd Rundgren, Badfinger, John Vanderslice, Elliott Smith, and Sage Francis all come to mind, though Patton actually sounds quite original and fresh." - Dream Magazine
http://www.brandonpatton.com
Come visit my revamped website and download a track, so I can show that cynical wise-ass that people out there are still hungry for the kind of music made by devoted independents. If nothing else, I can at least show him how many hits I can bring. The free song up this month is called Rockets. The whole album will be posted one song at a time, so you can get it without paying for it if you are so inclined!
new song, Rockets: http://www.brandonpatton.com/media/underhilldowns/brandonpatton_rockets386.mp3
If you like what you hear - pass it on to other like-minded aesthetes!
-- sep 24, 2009, Brandon Patton
(of Jukebox Stories, Love Sucks! the Musical, three against four, and as BL4k Lotus in MC Frontalot)